DIscover our church apps to stay connected!
Community Church App (click photo to download)
---
Download the church app today to connect with us and take time to explore each option. You will be surprised how much is available through your mobile device. If you are part of or desire to be part of a group or ministry, open the Community Church App and go to "Connect With Us" (See photo examples below) and follow the outline of steps below.
---
Step 1: Open App.
---
Step 2: Scroll Down until you see "Connect With Us" and select.
---
Step 3: Select Login in the upper right corner.
---
Step 4: Enter your phone number with area code. If you are already recorded as being part of the Community Church a confirmation code will be sent to you. If you are not, you will be asked to create a new Profile.
---
Step 5: Enter the confirmation code you will receive via text.
---
Step 6: Confirm the correct profile by selecting the correct on display.
---
Step 7: You are now able to see the Groups you are part of and the people associated with the group. When you scroll down you can see and have the option to join other groups.
---
You can also access and update your personal information by selecting "My Profile" at the top of the screen.
---
RIGHT NOW MEDIA APP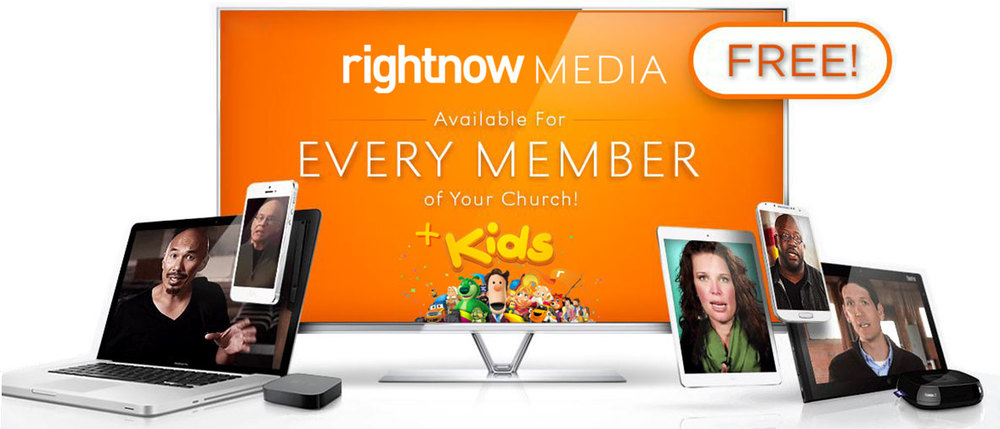 Community Church has a gift for you. You are receiving free access to a huge, streaming, online, access-on-any-device library of over 10,000 video Bible studies, leadership videos, kids shows and more.

To sum it up — it's like the Netflix of Bible study videos. You will have FREE access to thousands of video resources to help you with parenting, marriage, discipleship and more. It includes content for all ages and stages of life, and all of your family members are invited to set up their own accounts as well.
---
DOWNLOAD FROM THE APP STORE OR GOOGLE PLAY STORE
The RightNow Media app gives you instant access to thousands of Bible study videos and kid's episodes. Access biblical video content anywhere, anytime for you and your family! Get the free app with your membership to RightNow Media.